Stone Grill
---
Whether you prefer meat, fish or veggie, the lava stones at Bowling Stones will grill whatever you like to perfection. And we make sure that your sauces and garnishes are all there, of course. The Stone Grill formula includes half a bottle of wine and a heavenly dessert. And when your tummies are all nice and full, and the wine has given you a pleasant buzz, it's time for a couple tricks on the bowling lanes. Book a Stone Grill formula for an unforgettable culinary evening out!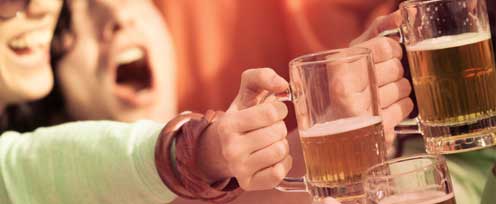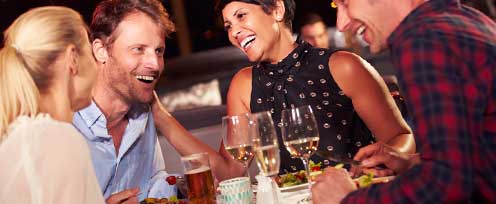 Adults: Meat plate, vegetarian or fish plate with jacket potato and bread, salad mix and various dressings + 1/2 bottle of wine or 50cl of water
Kids (-13): Kids portion of meat, applesauce + 1 soft drink
Fish instead of meat (+ € 4 adults | + € 2 kids)
Dessert
€ 39 /pp for adults on Tue, Wed and Thu (with bowling € 45)
€ 39 /pp for adults on Fri, Sat, Sun and holidays (with bowling €47)
€ 26 - 28 /pp for kids with bowling (-13)
Only on reservation and advance payment
Possibility reservation Stone Grill on Sunday from 13h (only when you did the reservation on time)
We kindly ask that customers with allergens notify this at the reservation.